Different Types of Landing Pages You Need to Know to Improve Your Business
Did you know that landing pages increase leads by up to 55%? So let's say landing pages come with golden opportunities for businesses. Why? Because if they are well-optimized, they have the power to change the economics of your business.
What Is a Landing Page?
A landing page is a stand-alone page that we land on for one specific purpose. Chances are you've run across it while surfing the web. Can you guess when? Well, for example, when an advertisement popped up, and you clicked on it to see what it has to offer! That was, indeed, a landing page!
So, landing pages are independent web pages designed for marketing purposes with a specific goal in mind, such as selling a good or service, gathering data from potential clients, etc. With the right landing page, you'll always have the right kind of traffic in the marketing realm, which is really the Holy Grail.
What Are the Uses of Different Types of Landing Pages?
Each landing page has a different purpose. Knowing the purpose of each landing page and becoming familiar with them will help you decide which one is best for your business and will help you become more successful. Furthermore, it has been proven that the more appropriate landing page you use for your business, the more leads you will receive from your marketing efforts.
Knowing the importance of different types of landing pages, we did a survey and gathered the most well-liked and lucrative landing pages. Let's see what they are. It's worth noting that all the graphics used in this article are designed by Ahmed Hendawi.
1. Squeeze Pages
A squeeze page is a landing page that squeezes contact information, typically an email address, from visitors and potential customers in exchange for a free offer. But what is the use of gathering email addresses from website visitors? Well, email is one of the most effective forms of online marketing. Using email marketing, you can expect to get a return on investment of $42 for every $1 spent. Squeeze pages are often short, to the point, and straightforward. They also have a small amount of content. These landing pages have the following features:
A compelling and enticing headline
Minimal copy
A form requesting users' email addresses
A clear CTA button
A design that effectively conveys the message
2. Lead Capture Pages
The name tells the whole story. A lead capture page is a type of landing page that captures and traps leads. Isn't this the same thing as a squeeze page? Yes, you're right; however, there is a difference. Lead capture pages are lengthier than squeeze pages and require more information, such as a person's name, email address, and phone number. These landing pages are important since they request critical information.
Because more information is necessary from leads, it is best to ask for it gradually and step by step to avoid overloading visitors. So, to attract more leads, first, use single-field lead generation forms and, later, longer forms to generate qualified leads. Qualified leads are more likely to make a purchase. Also, it is estimated that two-step landing pages are 30% more effective than one-step forms.
What should the design of lead capture pages look like?
A catchy and concise headline
A CTA in a strikingly different color
A conversion-focused design
Features and benefits
3. Click-through Landing Pages
This type of landing page serves as a link between building visitors' trust and persuading them to visit another page where they can make a purchase. So, what are click-through pages for? These types of landing pages are designed to give visitors something of value in exchange for clicking on a specific CTA. They are, in fact, a link to another landing page. It is preferable to have distraction-free pages with a focus on the CTA button in order to increase clicks.
So, these types of landing pages are used to warm up before asking for a conversion. There are no forms on these sites.
How do you create click-through landing pages?
Intriguing headline
Providing incentives or resolving issues
CTAs in bold colors and action words
Simple and intuitive design
4. Sales Landing Pages
Do you know which type of landing page is the toughest to design? Sales landing page, and can you guess why? Because you need to persuade visitors to make purchases and spend money. How, then, can that be achieved? Before doing anything, you should win the faith and trust of your visitors. You must inform the visitor of the necessary information in order to provide value. It has also been established that the longer the page, the more pricey the deal.
The following are the components that go into the creation of a sales landing page:
Attractive headline and copy
Cool graphics
An about section
Testimonials from customers
A guarantee seal
A clear CTA button
5. Referral Landing Pages
It's a big win to have satisfied customers and clients who are willing to spread the word about your business. But how exactly can you build on this victory to achieve even greater success? If you have a strong referral landing page with clearly-stated benefits, your clients will see the value in recommending you to their friends and colleagues.
An excellent referral landing page should include the following elements:
An attractive headline
Short and straightforward content
A tempting incentive
Engaging illustrations
A clear CTA
6. Coming Soon Landing Pages
A landing page that appears before the launch of a website or product is called a "coming soon" page, "under construction" page, or "placeholder." The goal is to inform visitors, pique their interest in a soon-to-be-released product or website, and, in some cases, collect emails for future marketing or early customer feedback.
If your coming soon page is well-designed, people will be excited to check back in as soon as the site is live or even share it with their friends.
So let's take a look at what makes a good coming soon landing page:
An interesting headline
Engaging graphics
A countdown timer
Social links to encourage sharing
A clear CTA
7. Product Landing Pages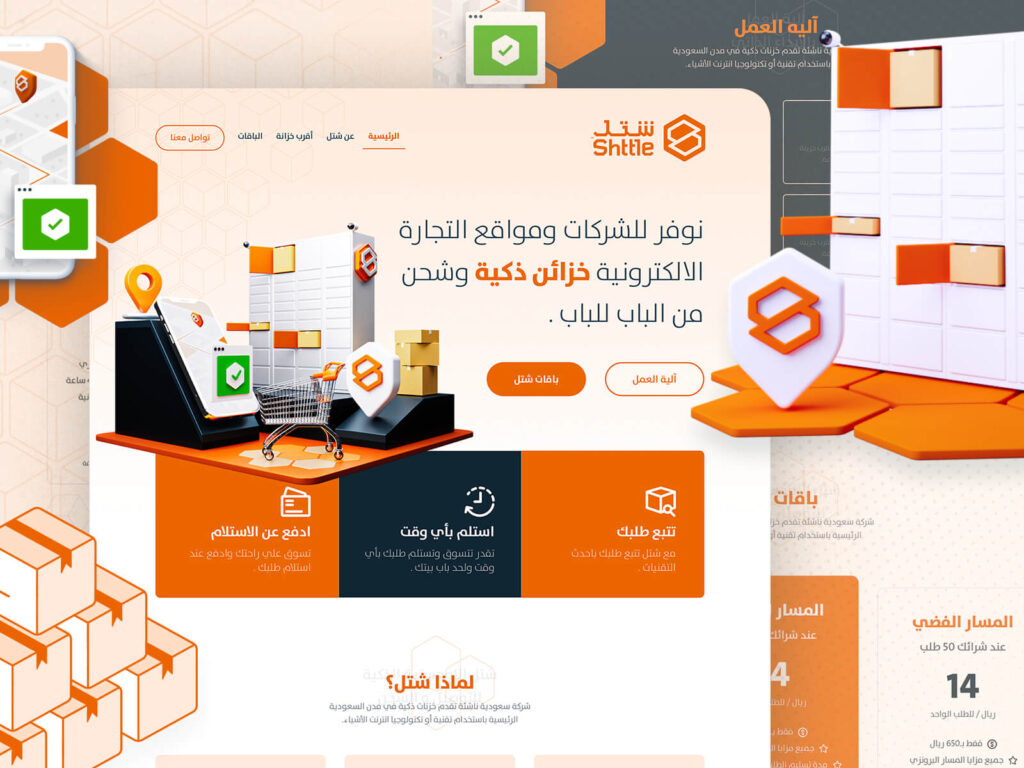 A web page that has been created specifically for the purpose of promoting or selling a product is known as a "product landing page." These products can take the form of physical products such as Samoka or digital products such as Walletius. They can also take the form of membership sites for online communities. Landing pages for products can act as a virtual elevator pitch. That is to say; you only have 60 seconds to introduce yourself and make a connection with the audience through the design you present. A landing page for a product should include all of the information necessary for a visitor to make a purchasing decision.
A product landing page should have the following items:
A catchy headline
Details of the product
List of benefits
The pricing
High-quality graphics
Reviews and testimonials
A clear CTA
Conclusion:
If done effectively, web marketing can take your business to new heights that you've never seen before. Being familiar with different types of landing pages and how to effectively implement them into your business will help you achieve your goals.
More about landing pages are on the way! Stay Tuned!
For copyright protection, this article was copied from the medium
Source : https://medium.com/@abron/different-types-of-landing-pages-you-need-to-know-to-improve-your-business-19a9c611ebde